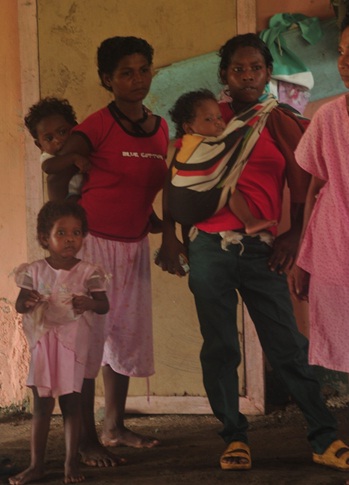 In photo: Indigenous People Migrant Families is one of the families in need of special protection which is being catered by the Modified Conditional Cash Transfer.
TUGUEGARAO CITY—The Field Office 02 continues with its effort to complete and validate target beneficiaries for the Modified Conditional Cash Transfer.
Known as MCCT, it is a modified approach to cater to families in need of special protection who are not captured into the regular Conditional Cash Transfer popularly known as the Pantawid Pamilyang Pilipino Program.
Families in need of special protection (FNSP) includes street children and families in pockets of poverty not covered by the Pantawid Pamilya; Indigenous People (IP) Migrant Families; Families with Children with Disabilities, Families of Child Laborers, Displaced Families due to manmade and natural disasters and other FNSP whose children were abused, abandoned and exploited and are not in school.
The MCCT is being implemented by the DSWD together with Civil Society Organizations (CSOs) who have the capacity and have existing programs for FNSP.
Presently, there are a total of 134 household beneficiaries for the DSWD-Run MCCT; and 1, 268 household beneficiaries for the CSO-Run MCCT. Two CSOs are currently engaged in the implementation of MCCT namely the Green Meadow Development Foundation Incorporated (GMDFI) with 800 households; and the Pangkaunlaran Development Association Incorporated (PDAI) with 468 household beneficiaries respectively.
According to Ms. Sharlyn Altavano, the MCCT Coordinator, both the DSWD and the two CSOs are still on the process of completing their target beneficiaries totaling to 200 households for DSWD-run and 1, 000 households for CSO-run.
Meanwhile, the conditions of the MCCT is similar with the regular CCT like the attendance to Family Development Sessions, attendance to Alternative Mode of Learning for education and visit to health centers for health. One condition added is that beneficiaries should have a permanent residence after 6 months of social preparation.
Eventually, MCCT aims to mainstream the beneficiaries in the Pantawid Pamilyang Pilipino Program.###By MARICEL B. ASEJO, Pantawid Information Officer II