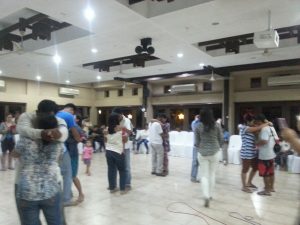 Adoptive and foster care parents share their journey through legal adoption during the Adoption and Foster Care Fora held on January 9-10, 2016 in Tuguegarao City.
With the aim to gather issues, gaps and sharing of experiences of both adopter and adoptees, the fora was participated in by thirty nine (39) adoptive parents as well as several foster parents.
Sharing her life as an adopted child, April Joy has only word of thanks for her adoptive parents.
"I am living a great life, thanks to my parents. I've been to different places, met wonderful people, they provided for my needs, sent me to school and best of all, I found a family in them," said April Joy.
To other adoptees present, she urged them to honor their parents and be thankful for the gift of family that they now have.
Meanwhile, Ms. Lucia S. Alan, Head of DSWD Field Office 02's Protective Services Unit, expressed her appreciation to the adoptive parents, the Regional Association of Adopted Parents and members of the Child Welfare Specialist Group.
"The best interest of a child has always been the objective of our Agency in carrying out its programs for children's welfare," said Ms. Alan.
In addition to the sharing of experiences by adoptive parents, there was a sharing of experiences on solo parenting and child discipline, group workshop   facilitated by psychologists   for the adoptees to assess their behavior and a lecture on Early Detection and Management of Neuro- Developmental Disorder. ### By: Gela Flor R. Perez, Regional Information Officer II