In line with the 26th year of celebrating the National Family Week, the Department of Social Welfare and Development Field Office 02 (DSWD FO2) conducted indicative activities to commemorate the celebration which ran from September 23 to 29 of this year.
The first activity was done on September 28, 2018 with the conduct of a zumba for DSWD FO2 staff in line with the theme for this year's celebration, "Tungo sa Maginhawa, Matatag at Panatag na Pamilyang Pilipino" which envisions a strengthened Filipino family for the new generation.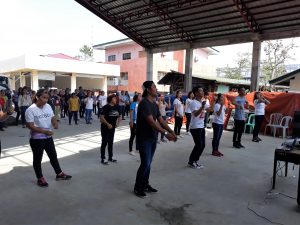 The said activity aims to encourage field office staff to take a short break and to start moving for a healthier lifestyle while also developing cooperation, camaraderie and harmonious relationship among them. The activity also aims to impart to participants the importance of having a corporate family while also highlighting the importance of spending quality time with their loved ones in their homes.
On the same day, a radio program at DSWD Dos On Air! at DWPE Radyo ng Bayan was also done with the able assistance of Mr. Ed Arman Ventolero, Attorney IV and head of the field office's Legal Service. Republic Act No. 8972 otherwise known as the Solo Parent Welfare Act of 2000 was discussed for information on the different rights afforded to solo parents.
Ms. Ligaya Francisco, a Pantawid Pamilyang Pilipino Program beneficiary from Allacapan, Cagayan whose family was adjudged winner of the 2018 Regional Search for Huwarang Pantawid Pamilya, also attended the program where she shared her experiences and strategies in keeping afloat her family despite the daily struggles that she faces while being part of an underprivileged family.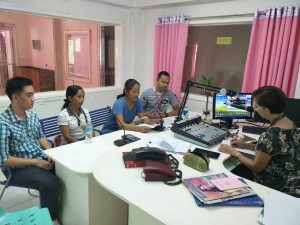 The celebration was also simultaneously done in the field office's centers and institutions were clients and residents were given the chance to be reunited to their love ones, spend quality time and strengthen their bond for a positive family life. Part of the games done to commemorate the celebration incorporated meaningful family values such as unity, care and protection. Center staff were also given commendation for their efforts in adhering to their functions in the centers with a focus on managing clients.
The indicative activities mentioned provide hope that the family, being the basic unit of society, can develop meaningful values that can strengthen, multiply and affect societies as a whole. ### By: Chester Carlo M. Trinidad, Social Marketing Unit