October 29, 2018 – The Department of Social Welfare and Development Field Office 02 (DSWD FO2) is on full alert for the looming landfall of Typhoon Rosita this week.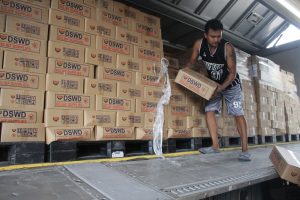 Members of the field office's Disaster Response and Management Division (DRMD) attended the Pre-Disaster Risk Assessment (PDRA) attended by members of the Cagayan Valley Regional Disaster Risk Reduction and Management Council (CV-RDRRMC) led by the Office of Civil Defense (OCD) Region 02 last October 26, 2018.
As part of the agreements during the said meeting, the OCD committed to providing additional logistics for the prompt delivery of relief goods to communities throughout the region.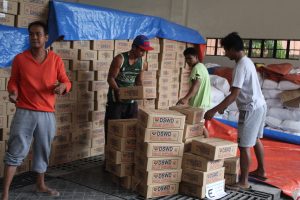 The field office's Disaster Management and Response Team (DRMT) will also be rendering 24/7 duty starting 7 pm today.
An Emergency Operation Center will also be set up in the field office's lobby section to complement staff in disaster duty.
There are a total of 34,360 family food packs prepositioned in the field office's warehouse and an additional PHP8,539,681.04 standby funds that will be used for the procurement of food items. ### By: Chester Carlo M. Trinidad, Social Marketing Unit