Tuguegarao City – With the aim of recognizing the contributions of partners in the implementation of the agency's programs and services, the Department of Social Welfare and Development Field Office 02 (DSWD FO2) conducted the Appreciation Day for Partners at Maynard's Resort in this city last February 20, 2019.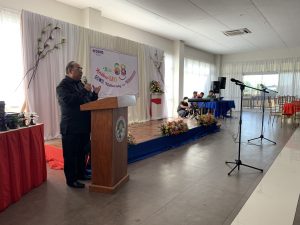 Various National Government Agencies (NGAs), Civil Society Organizations (CSOs), Local Government Units (LGUs), academes, uniformed personnel and private individuals were vested with certificates of appreciation and tokens for their work toward helping the field office in the conduct of its endeavors across multiple programs.
The program is part of the regional celebration of the field office of the agency's 68th anniversary that is scheduled from February 19 to 22, 2019.
Part of the new set of priorities of the field office for this year is to fortify its collaboration with the Armed Forces of the Philippines (AFP), one of the awardees during the appreciation program, with the end goal of partnering with the latter in the delivery of services during calamities such as typhoons through the signing of a Memorandum of Agreement (MOA). The field office envisions a strengthened partnership where it can use the warehouses of armies stationed throughout the region for the storage of family food packs ready for distribution during disaster response situations.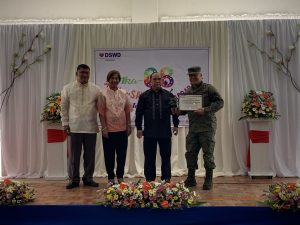 The new endeavor also wants to use the AFP's workforce so they can be mobilized to help field office staff during response situations in the field.
To this end, the field office hopes for a more efficient delivery of its services in the future.
The anniversary celebration concludes with the 4th Pammigbig Ken Pammadayaw Celebration on February 22, 2019 to recognize the outstanding contributions and achievements of field office staff for 2018. ###