The Department of Social Welfare and Development Field Office 2 (DSWD-FO2) ensures availability of Food and Non-food Items (FNIs) for immediate provision of relief augmentation to Local Government Units (LGUs) affected by pandemic, despite the continuous increase of COVID-19 positive cases in Region 2 with 30,374 total confirmed cases, of which 5,325 are active cases and 476 as new confirmed cases since April 26, 2021.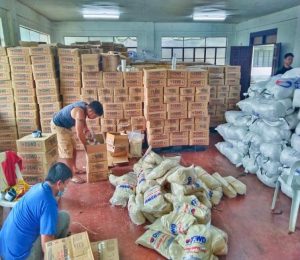 A total of 38,173 Family Food Packs (FFPs) amounting to P18,811,609.41.00 were hauled from April 1 until today April 27,2021 in Region 2.
19,790 FFPS amounting to P9,2921.954.41  were hauled in the Province of Cagayan which include the municipalities of Alcala, Allacapan, Amulung, Aparri, Camalaniugan, Enrile, Gonzaga, Iguig,  Lallo, Solana and  Tuguegarao City.
13,961 FFPs with an aggregate amount of P7,403,096.00 were unloaded in Alicia, Delfin Albano, Jones, and Roxas in Isabela. 2,522 FFPS with a total amount of P1,222,920.00 were unloaded in  Aritao, Bambang, Diadi and Dupax Del Sur in Nueva Vizcaya. A total of 1,900 FFPs amounting to P893,639.00 were also hauled in Diffun, Nagtipunan and Solano in Quirino.
Volunteers from Bureau of Fire Protection Region 2, Coast Guard Northern Luzon, 201 Community Defense Center, 201 Ready Reserve Infantry Batallion of Cagayan, and the Field Office continuously work together to repack food and non-food items to add to the 26,464 FFPs stockpiles available for distribution in various warehouses in the Region. As partner members of the Cagayan Valley Region Disaster Risk Reduction and Management Council (CVRDRRMC) they undertake coordination functions at the strategic level in order to provide resource support especially in times of crisis and disasters.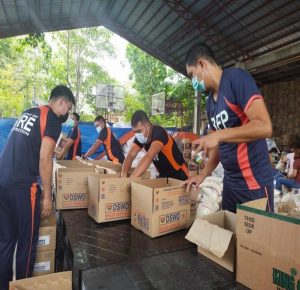 ###written by: Vanessa Diana S. Nolasco