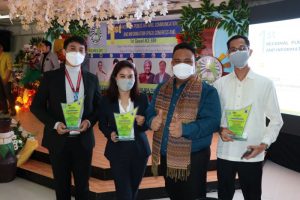 Tuguegarao City – The Department of Social Welfare and Development Field Office 02 (DSWD FO2) through the Pantawid Pamilyang Pilipino Program Management Office (4PsMO) receives merit as finalist for the Gawad Agency Contributions towards an Ennobling Basic Education for Nation-building (Gawad ACE BEN) during the first regional public affairs, communication and information congress held by the Department of Education (DepEd) at Tuguegarao city on December 3, 2021.
The congress, with the theme "Public affairs, communication and information in the DepEd Region 2: Rallying together for the cause of basic education," aims to provide updates on the implementation of the BE-LCP 4Rs+DOS or the Basis Education Learning Continuity Plan Revisited, Recalibrated, Re-strengthened, Re-enriched Plus Digital Operations Systems which is DepEd's strategy in advocating the continuing basic education amidst the pandemic.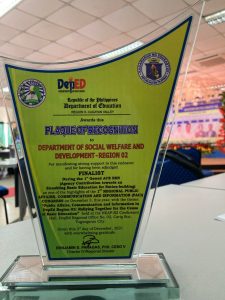 DepEd's Regional Director, Dr. Benjamin Paragas disclosed that the event highlights the Gawad ACE BEN which is a digital competition among Regional Line Agencies (RLAs) and Local Government Units (LGUs) showcasing their contribution in basic education. "The success of the implementation of distance learning amid the pandemic is greatly attributed to the programs, projects and activities of other government agencies and instrumentalities. As such it is but proper and fitting to come up with a recognition ceremony that will showcase such contributions," Paragas added.
"It is an honor for the Department to receive such high distinction especially for the 4Ps program which is the Department's flagship program in investing on human capital through education and health. The program currently monitors 156,221 school-aged children in the region and we are proud to say that we expect 1,050 of these students graduate from senior high school this year," Regional Director Cezario Joel C. Espejo thanked DepEd for the plaque of recognition and spoke of the contribution of the 4Ps program in continuing basic education.
Espejo further explained that the 4Ps program does not simply monitor the compliance of families for the release of the grants but also takes the services further by keeping children in school especially during the pandemic. "We take matters seriously as soon as one of the children fail to comply with school requirements or drops out from school. We have the Bata Balik Eskwela which is a case management process involving the family of the student and the learning institution to encourage the child to return back in school. Through this process, we were able to encourage 2,287 children to continue with their studies."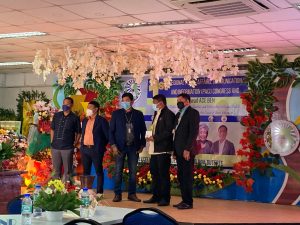 The 4Ps program is on its 12th year of implementation and is currently monitoring the health and education compliance of 102,178 active households in the region.