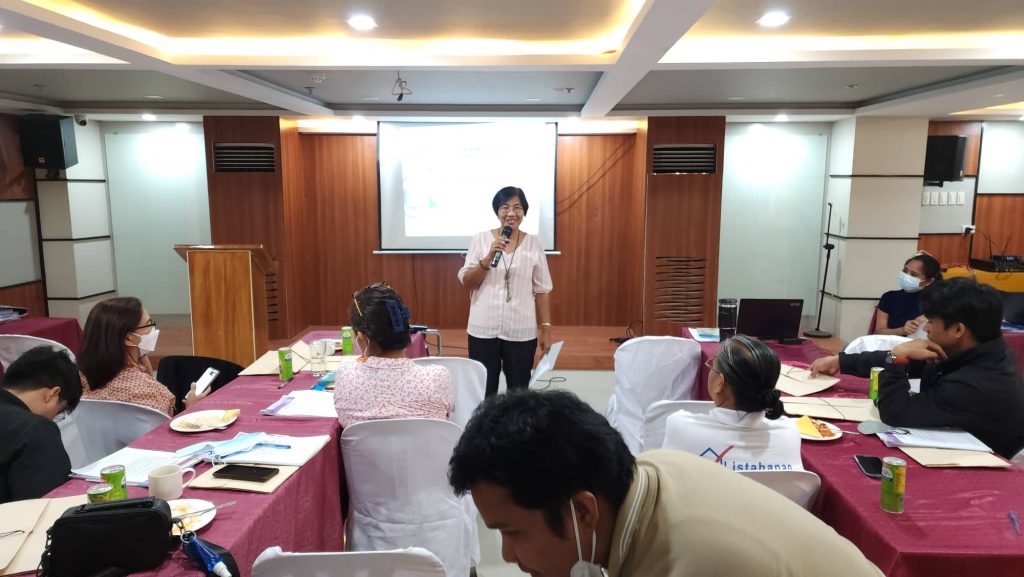 To facilitate its pursuit of gender mainstreaming for the improvement of Gender and Development (GAD) perspectives in the workplace, the Department of Social Welfare and Development Field Office 2 conducted a learning session on Enhanced Gender Mainstreaming Evaluation Framework (GMEF) to its employees at the Taj Hotel in Tuguegarao City, Cagayan today, September 16, 2022.
Spearheaded by DSWD FO2 Regional Director Lucia Alan and OIC Assistant Regional Director for Operations Franco Lopez, Gender and Development Focal Point System members from all nine (9) divisions of the Field Office attended the orientation, which aims to inform them on the updated descriptors and scoring system based on the features of the Participatory Gender Audit tool, Gender Impact Assessment and Harmonized Gender and Development Guidelines, and identifying gaps and needs towards women empowerment and gender equality.
"We encourage the GAD Focal Point System members to use the Enhanced GMEF Tool to raise their awareness and gain support from GFPS Execom and GAD Technical Working Group members in the promotion and delivery of gender-responsive programs and services", said Al Dela Cruz, DSWD FO2 Planning Officer and GAD Secretariat.
The fulfillment of this activity plays a crucial role in the full implementation of the DSWD GAD Agenda 2019-2025.
Maagap at Mapagkaliingang Serbisyo!