Tuguegarao City – The Adoption Resource and Referral Section (ARRS) of the Department of Social Welfare and Development Field Office 02 (DSWD FO2) recently conducted a series of activities in line with the celebration of Adoption Consciousness this February.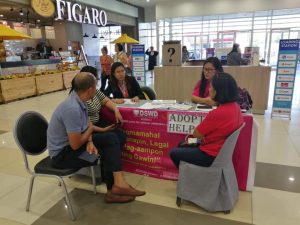 The celebration, which was conducted from February 9 to 17 this year, aims to spread understanding of legal adoption for people to fully accept the process and to eliminate cases of simulated birth, illegal adoption, and the like.
With this year's theme "Pagmamahal Palaganapin, Legal na Pag-aampon Ating Gawin" (Spread Unconditional Love through Legal Adoption), daily quote cards were shared by the field office through social media on the success stories of individuals/parents who went through legal adoption to drumbeat this year's theme from February 8 to 17, 2019.
The field office is also currently airing its radio plug on legal adoption on one radio station per province of Cagayan, Isabela, Nueva Vizcaya and Quirino that will last throughout the month of February.
Radio guesting were also done by ARRS staff in the provinces of Nueva Vizcaya and Cagayan to spread awareness on legal adoption on top of help desks that were set-up last February 16-17, 2019 at the SM Center Tuguegarao Downtown to share information on legal adoption to prospective adoptive parents and individuals. The same help desk was also set-up in SM City Cauayan in Isabela province.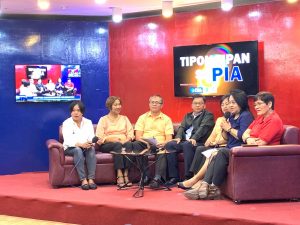 As a culmination to this year's round of activities, Ms. Lucia Alan, DSWD FO2's Assistant Regional Director for Operation (ARDO), Mr. Marciano Dameg of the Protective Services Division (PSD), Ms. Rosario Corpuz of ARRS and members of the Child Welfare Specialist Group (CWSG) appeared on Tipon-Tipan sa PIA on February 19, 2019 to answer questions from the media on legal adoption and foster care.
During their appearance, the team also commended the efforts of Dr. Enrico Babaran, DSWD FO2's retainer doctor, for his efforts on regularly giving free medicines to center residents to ensure their health and wellness. ###