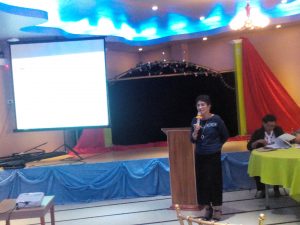 In line with the budget preparation for the year 2017, the Department of Social Welfare and Development Field Office 02 met  with Civil Society Organizations (CSOs), private sector and other stakeholders on February  19, 2016 in Tuguegarao City, Cagayan.
The said consultation with CSOs aims to institutionalize participatory budgeting in the bureaucracy and progressively broaden the constructive partnership with Civil Society Organizations (CSOs) and other stakeholders consistent with the Principles of Engagement as agreed upon and signed by the DBM and some CSOs.
"We at DSWD recognized that   citizen participation such as this is primordial in achieving the goals of every national government programs. With this budget consultation, we will able to arrive at a consensus on the programs and projects to be implemented and prioritized," said OIC Regional Director Ponciana P. Condoy.
Meanwhile, the participating    CSOs and stakeholders   presented   their concerns and issues on several programs and asked clarifications on certain processes of DSWD.
Among the issues and clarifications raised were those relative to licensing and accreditation of CSOs and the appeal for the increase of budget for CSOs for them to provide efficient services.
It was also emphasized that every Budget Partnership Agreement (BPA) should adhere to the DBM-CSO Principles of Engagement, namely:  1) transparency  2) accountability  3) integrity  4) partnership 5) consultation and mutual empowerment  6) respect for internal processes 7) sustainability and  8) national interest.
With this in mind, it is hoped that DSWD's partnership with the CSOs will be strengthened as they are the former's "bantay, gabay, kaagapay at tulay" in carrying out its goals. ### By: Gela Flor R. Perez, Regional Information Officer II