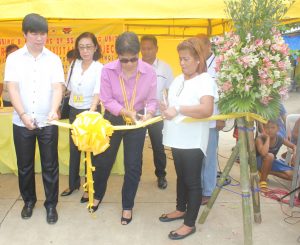 Santiago City- A total of 95 families in this city fled the perils of the cold streets to seek refuge in a community built for them by the Department of Social Welfare and Development and the Local Government Unit of Santiago City, Isabela.
The said core shelter units located in Bannawag Norte were awarded to the families during the inauguration ceremony on August 22, 2916.
These informal settlers and victims of Typhoon Vinta in 2015 are the beneficiaries of the Core Shelter Assistance Project of the DSWD in partnership with the Local Government Unit of this city.
Mayor Joseph Salvador Tan acknowledged the efforts of DSWD in staying true to its mandate of promoting the welfare of the vulnerable sectors.
Meanwhile, DSWD OIC Regional Director Ponciana P. Condoy emphasized the importance of livelihood opportunities to support their families and maintain the upkeep of their new houses.
"Now that you're out of danger, focus on enhancing your skills as there are  a lot of livelihood opportunities available to you from your LGU , DSWD, other agencies and private enterprises, "said Condoy.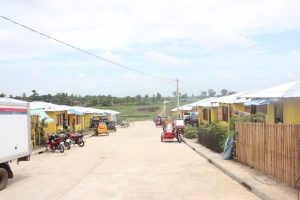 In 2011, 50 core shelter units were also awarded to this city and benefited victims of Typhoon Juan.
CSAP is the provision of environment-friendly, structurally strong shelter units that can withstand up to 220 kph wind velocity, earthquakes, and other similar natural hazards.
The affected Local Government Unit (LGU) submits a proposal identifying the lot where the shelters will be constructed and the residents will form a Neighborhood Association for Shelter Assistance (NASA) to manage their new community. ### By: Gela Flor R. Perez, Regional Information Officer II