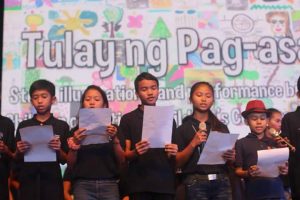 MANILA – Cagayan Valley region joins in the celebration of the National Children's Month held by the Pantawid Pamilyang Pilipino Program, culminating with the "Araw ng Kabataan" on November 22 at the Armed Forces of the Philippines (AFP) Theater in Quezon City.
The year's celebration bore the theme "Isulong: Kalidad na Edukasyon Para sa Lahat ng Bata" which emphasized on the significance of improving the quality of education for all school children.
The celebration was attended by more than 1,000 Pantawid Pamilya beneficiaries.
Search for Exemplary Pantawid Pamilya Children
One of the highlights of the celebration was the Search for Exemplary Pantawid Pamilya Children wherein Regional winners aged 10 to 14 years old coming from 18 regions of the country contended for the chance to be declared the national winner of the search.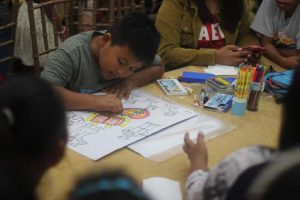 Glydon John Pineda, a 12-year old grade 6 pupil of Mallig Baptist School from Mallig, Isabela, is the Field Office's own nominee. He bested Sheina Jane Parocha of Aritao Nueva Vizcaya, Bryan Carlo Navarro of Diffun Quirino and Rhys Ivan Jimenez of Buguey, Cagayan during the Regional search conducted on November 8-10, 2016.
For Pineda, "Ang bawat parangal na aking natatanggap ay iniaalay ko sa aking pamilya. Patuloy akong mangangarap para matumbasan ang hirap na kanilang dinanas upang ako'y makapag-aral" (I dedicate all the awards I received to my family. I will continue to dream for my success in order to recompense for the difficulties they faced in sending me to school) this is his pledge in giving his best at every opportunity he is given.
Reynald Baguio was adjudged as the National Winner, the represenataive of Zamboanga Peninsula while the other top five finalists were Anedaine Geamal of Western Visayas; Ihra Mae Madrideo of Bicol Region; Kian Jay Cosep of CARAGA and Rose Ann Dela Cruz of CALABARZON.
National Children's Congress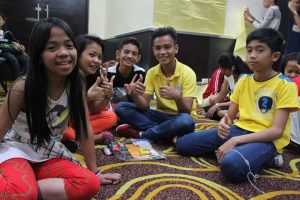 The National Children's Congress is an annual gathering of Pantawid Pamilya Children-beneficiaries from the various regions of the country. It serves as a venue for the children to examine and raise issues concerning policy development and implementation regarding their own welfare which is later on raised to the government.
This was attended by all the provincial and regional winners of the search wherein they participated in workshops, games and other activities.
On the day of Araw ng Kabataan, the participants showcased their outputs from the workshop with a performance comprising of dance, storytelling, dramatization, song composition and singing. ### By: Jeanet Antolin-Lozano, Pantawid Pamilya Information Officer II