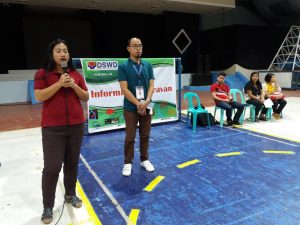 Committed to its goal of providing "Maagapu at Mapagkalingang Serbisyo," the   Department of Social Welfare and Development Field Office 02 conducts information caravans (Caravan) at the grassroots level highlighting its programs and services.
The first in the series of three caravans was held simultaneously with this year's observance of the Indigenous Peoples Month in Basao, Gattaran, Cagayan on November 21, 2017 with the Indigenous Peoples actively participated.
Joining the Department were representatives of Department of Health, PhilHealth and Department of Agriculture who presented their programs and services for indigent sectors, consultation and provided  free services and products such as free seedlings from the Department of Agriculture.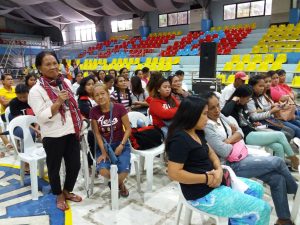 Among the featured programs during the Caravan were the Protective Services Programs, Social Pension for Indigent Senior Citizens and Centenarian Act of 2016.
The same Caravan was held in Lagum, Peńablanca, Cagayan and Baligatan, City of Ilagan, Isabela on November 23 and December 13, 2017, respectively.
"We appreciate this information drive going as far as remote areas to educate the residents on the different programs and services of DSWD, how to avail them and bringing partner agencies that also provided their services," said Ms. Excelsis de Leon, Municipal Social Welfare and Development Officer (MSWDO) of Peńablanca, Cagayan. ### By: Gela Flor R. Perez, Regional Information Officer II