In connection with the National Household Targeting System for Poverty Reduction (NHTS-PR) or Listahanan data sharing with different line agencies throughout the region, the Department of Social Welfare and Development Field Office 02 conducted a final inspection meeting with the Commission on Population Regional Office 02 (POPCOM RO2).
The DSWD-FO2 inspection team headed by Matthias James Ryan L. Tangonan, Regional Information Technology Officer II (RITO II) of Listahanan, was done to check the compliance of POPCOM RO2 to the necessary physical and technical security measures for the sharing of the Listahanan Data.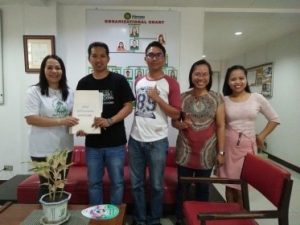 Consistent with Rule VI of the IRR of RA 10173 or the Data Privacy Law, data users and the Personal Information Controller (PIC) of the agency shall establish organizational, physical and technical security measures for data protection.
POPCOM is the first National Government Agency (NGA) to undergo the inspection meeting for the Listahanan Data Sharing.
Listahanan offers a database of poor households as reference for NGAs and other social protection stakeholders in identifying potential beneficiaries of their social protection programs and services. ### By: Margarette B. Galimba, Administrative Assistant III/Listahanan IO