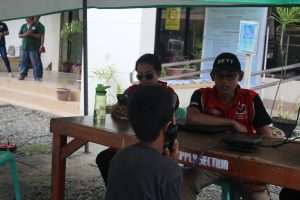 Baggao, Cagayan – In an effort to restore communication lines in the municipality, the Department of Social Welfare and Development Field Office 02 (DSWD FO2) set up a call and internet service booth in the area on September 17, 2018.
Typhoon Ompong has caused massive destruction in its wake, toppling off telecommunication sites which effectively cut off communication to and from the town.
Bernardo E. Juan, Regional Information Technology Officer (RITO) II of the field office, led the team that set up the service together with the Rapid Emergency Telecommunications Team (RETT) from DSWD Central Office.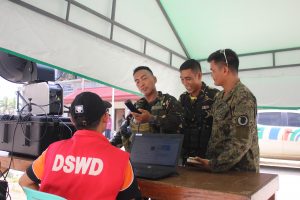 "Since the typhoon, residents haven't been able to communicate with their families even just to update them of their current status. This service will help them connect with their families outside of the municipality," Mr. Juan said. OIC-Regional Director Lucia S. Alan meanwhile said that the endeavor is part of the agency's mandate of Maagap at Mapagkalingang Serbisyo.
"This is an extension of our service to the people of Baggao. We are doing this for the sake of this community. They have been through a lot lately because of the typhoon," OIC Alan added. As of 12 noon of September 17, 2018, there are already 871 families composed of 2,522 individuals affected by typhoon Ompong in Baggao, Cagayan. ### by: Margaret B. Arao with a report from Chester Carlo M. Trinidad, DSWD FO2 Social Marketing Unit