Penablanca, Cagayan – To ensure the timely delivery of assistance to families with damaged houses caused by Typhoon Ompong, the Department of Social Welfare and Development Field Office 02 (DSWD FO2) organized an emergency meeting with Local Social Welfare and Development Officers (LSWDOs) throughout the region last September 21, 2018 at Valley Hotel.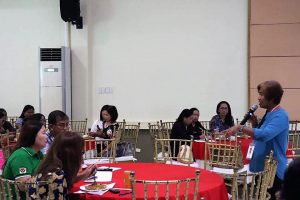 The meeting comes a day after the completion of the report on the damaged houses and affected families caused by the typhoon throughout the region.
The meeting was also done to elicit comments and suggestions coming from LSWDOs regarding the conduct of disaster response in their respective places as well as to come up with a response plan for the damaged houses in their areas.
OIC-Regional Director Lucia S. Alan presided over the meeting, reiterating the importance of close coordination and cooperation between the field office and LSWDOs to provide immediate intervention to affected families.
"I commend you (LGUs) for being proactive in your disaster-preparation and response activities. Let us continue our efforts to build resilience among our constituents," OIC-Alan added.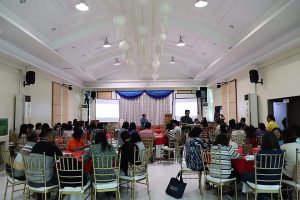 Mr. Rommel Gamiao of the field office's Disaster Response and Management Division (DRMD) also discussed the disaster-related programs and services of DSWD such as Cash-for-Work (CFW) and Emergency Shelter Cash Assistance Project (ESCAP).
It was also agreed upon that LSWDOs will lead in the assessment of damaged houses once the final guideline is cascaded by DSWD Central Office. ### By: Chester Carlo M. Trinidad, Social Marketing Unit