Penablanca, Cagayan – Taking advantage of fair weather conditions since the departure of Typhoon Rosita in the region, the Cagayan Valley Regional Disaster Risk Reduction and Management Council (CV-RDRRMC) led by the Department of Social Welfare and Development Field Office 02 (DSWD FO2) conducted the 1st Response Cluster Meeting for Typhoon Rosita in Valley Hotel yesterday.
The meeting was conducted for the office to provide information to members of the CV-RDRRMC the updated number of families and individuals affected by the typhoon throughout the region as well as the assistance given by the agency to those who were affected.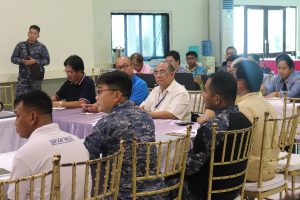 The presentation of the agency's report was done by Mr. Franco G. Lopez, Head of the field office's Disaster Response and Management Division (DRMD).
The gathering was also done to consolidate reports coming from various line agencies for the provision of a more efficient service to regional constituents.
DSWD FO2 Regional Director Leonardo C. Reynoso in his speech expressed his gratitude to council members for the prompt response to the needs of affected people while assuring that an additional 23,700 family food packs will be procured by the field office as soon as possible for augmentation purposes.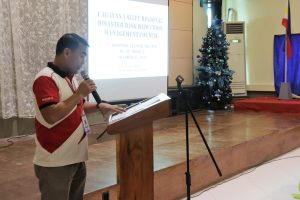 As per the report given by the Philippine National Police (PNP), minimal casualty was reported as a result of the typhoon, a testament to the shrewd preparation made by the council to prepare for the typhoon.
As of the moment, there are a total of 19,823 families including 75,554 individuals affected by the typhoon. The field office meanwhile was able to augment an additional 7,050 family food packs to affected areas in the region. ### By: Chester Carlo M. Trinidad, Social Marketing Unit