June 26, 2019 – With the validation of Social Pension Program beneficiaries close to completion, the Department of Social Welfare and Development (DSWD) Field Office 02 will be commencing with the payout of 6,001 validated beneficiaries from Tuguegarao City tomorrow, June 27, 2019.
Of the 49 barangays of the city, 31 will be catered tomorrow while the remaining 18 will be catered on June 28, Friday.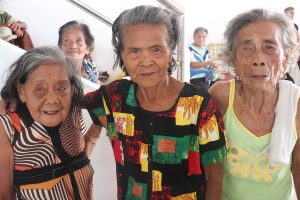 The said payout will be for the first and second quarter assistance of the beneficiaries with each beneficiary getting P500 per month for a total of P3,000 for the first semester of the year.
The scheme for payouts was changed this year to per semester instead of the usual quarterly payouts to give way for the validation of beneficiaries that started last April 27, 2019 in accordance with the qualifications mandated under Republic Act No. 9994 or Expanded Senior Citizens Act of 2010 which is strictly being adhered to by the agency.
Under the said law, an elderly who is 60 years old and above is qualified to receive the assistance if he/she is sickly, frail or with disability, without financial assistance or permanent source of income to support his/her daily subsistence and basic medical needs and without any pension from other government or private institutions.
The payouts for this year will have grievance desks to cater to questions of individuals about the program including the validation process that the field office conducted.
The field office meanwhile will be coordinating with local government units (LGUs) for the next schedule of payouts as it looks to finish distributing the cash assistance as soon as possible.
A total of 218,659 program beneficiaries in the region across the provinces of Batanes (1,444), Cagayan (77,281), Isabela (101,753), Quirino (13,138) and Nueva Vizcaya (25,043) was targeted for validation by the region. ###