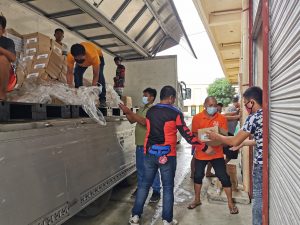 Tuguegarao City – The Department of Social Welfare and Development Field Office 02 (DSWD FO2) assures the public of its disaster preparedness activities for Typhoon Bising since it has entered the coastal part of Quirino Province on April 20, 2021.
As of this report, the FO2 has 16, 945 Family Food Packs (FFPs) distributed at various satellite offices of the Department with the regional warehouse housing 9,409 of the total FFPs. Aside from the FFPs, 11, 674 Non-Food Items are ready for distribution to those who will be heavily affected by the typhoon which makes the total cost of food and non-food items at ₱22,514,953.40.
Currently, ₱2,767,207.94 worth of raw materials are being repacked in the field office which would further increase the stockpile in the coming days while the amount of ₱2,383,275.68 is set aside as available standby funds which can be used for emergency purchases for food and non-food items in case current stockpiles fall below the required minimum stockpile of the field office.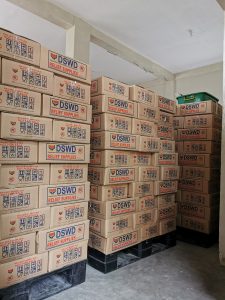 According to Marciano Dameg, chief of Disaster Response and Management Division, the Regional Disaster Management Response Team along with the Social Welfare and Development Teams (SWADTs) and Provincial/City/Municipal Action Teams (P/C/MATs) is already activated on a 24-hour duty to conduct continuous monitoring of the weather condition in every municipality of Region 2.
Currently, there are 110 families in Maconacon and Divilacan, Isabela who were pre-emptively evacuated in 7 evacuation centers following PAGASA's report of strong winds and possible flooding in low lying areas. Affected and displaced families are currently being profiled for the provision of food and non-food itrems.
A standard DSWD food pack contains six kilos of rice, 8 canned foods, and six sachets of coffee or cereal drink which is enough for a family of 5 for two days.