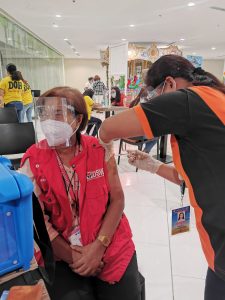 Tuguegarao City –24 workers from the Department of Social Welfare and Development Field Office 02 (DSWD FO2) Tuguegarao City and 34 from the Centers and Institutions in Solana, Cagayan received the first dose of CoronaVac (Sinovac) in April 15, 2021 while 23 more received the first dose of ChAdOx1 nCoV-2019 (Oxford/AstraZeneca) vaccine in other areas of the region as early as late March 2021.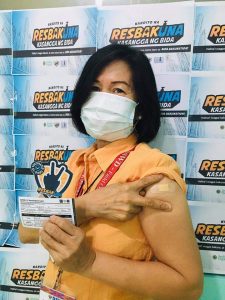 Staff from the Crisis Intervention Unit, Municipal Operations Offices, Provincial Operations Offices, Reception and Study Center for Children and the Regional Haven for Women and Girls were prioritized due to the nature of their work being frontliners in the delivery of social services in the region.
According to Ruth Carla Balauag, Provincial Link for the 4Ps Program in Cagayan, " As a frontline social worker, there is a need to be protected so we'll always be responsive to our clientele at all times. With the current pandemic, it has become difficult for us to deliver services, however, social services should be unhampered. Being vaccinated allows me to be there for others when they need me the most."
10,800 doses of the vaccine first arrived in the region on March 5, 2021 where it was stored in the Department of Health's cold storage facility prior to deployment to various hospitals in the region.
With the number of active cases in Cagayan Valley at a staggering 4,667 active cases as of date, the vaccination program has been aggressively advocated and implemented by Local Government Agencies.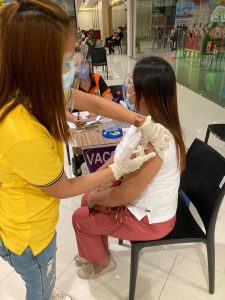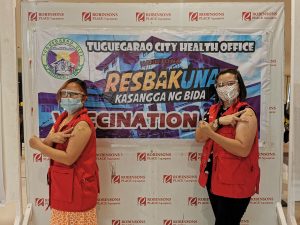 "Getting vaccinated is our way of protecting our loved ones and our clients especially those who are vulnerable to the disease (Covid-19) due to age, comorbidities and other circumstances. By immunizing ourselves, we are decreasing the likelihood of contracting the virus while also stopping its transmission." explains Dr. Noriel Fabroa, Medical Officer IV of DSWD FO2.
The vaccination program of the government aims to assist government employees, health workers, and frontliners who have been at the forefront of providing government programs and services amidst the COVID-19 pandemic.
###written by Jeanet Antolin-Lozano