TUGUEGARAO CITY, Cagayan – With the impending threat of another storm looming over the Philippine Area of Responsibility, the Department of Social Welfare and Development Field Office 2 (DSWD FO2) is bolstering its stockpile in preparation for possible resource augmentation operations due to #NenengPH.
Despite the recent augmentation and re-stocking of prepositioned Food and Non-Food Items in different municipalities in the region, DSWD FO2 remains ready to heed the call of Local Government Units in case that help is needed.
As of 5AM today, October 14, the center of the eye of Tropical Depression "NENENG" was estimated based on all available data at 1,015 km East of Extreme Northern Luzon (19.9 °N, 131.1 °E ).
We will be updating this post on a regular basis to reflect preparedness and response efforts of DSWD FO2 as we continue to monitor the effects of #NenengPH.
Maagap at Mapagpakalingang Serbisyo!
#BawatBuhayMahalagaSaDSWD
*** Disaster Preparedness Update as of 15 October 2022 @ 6AM ***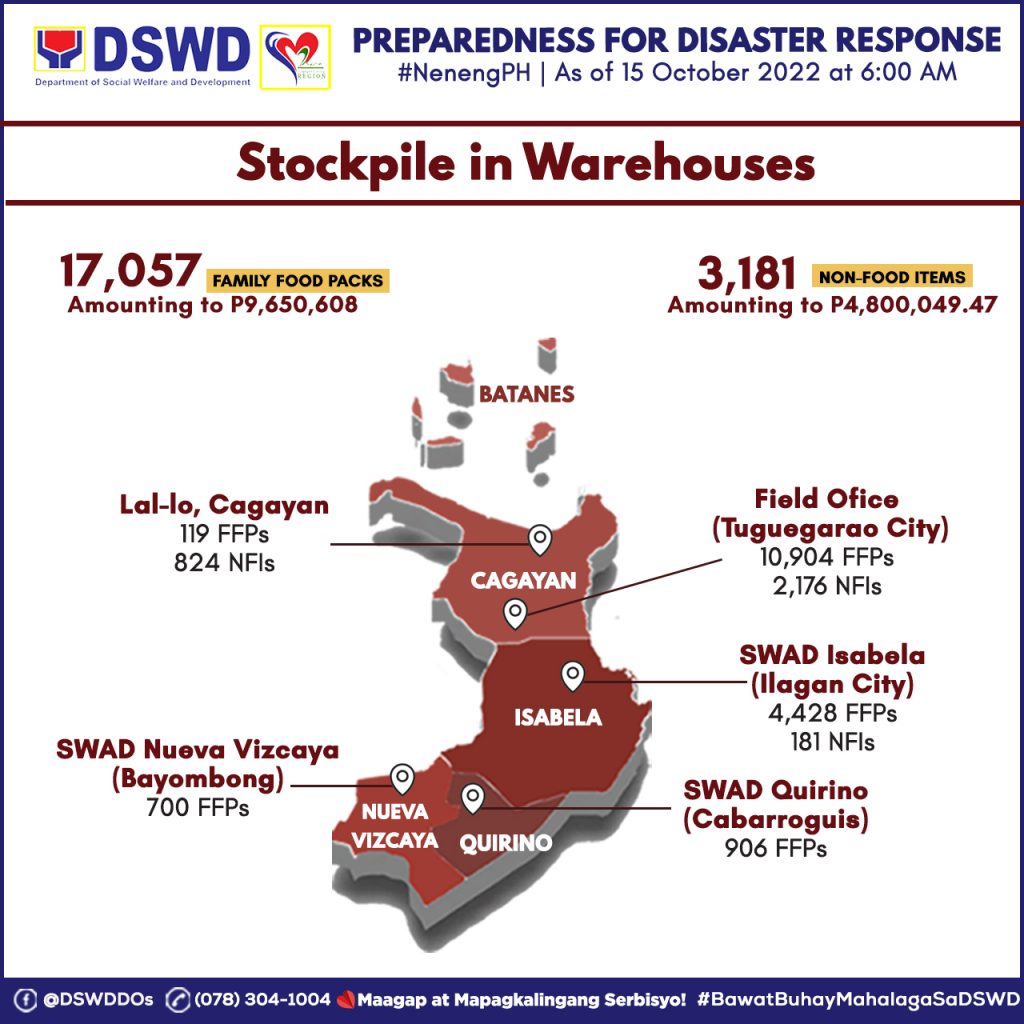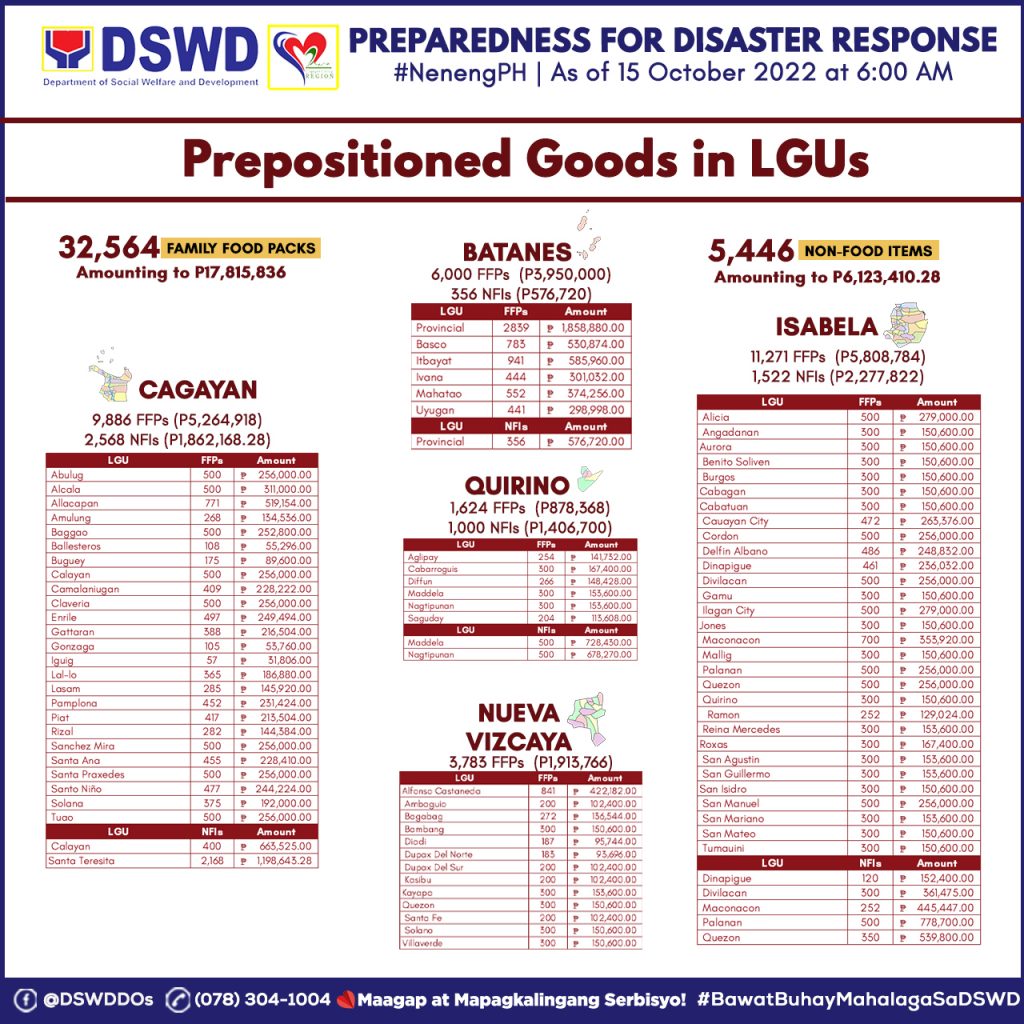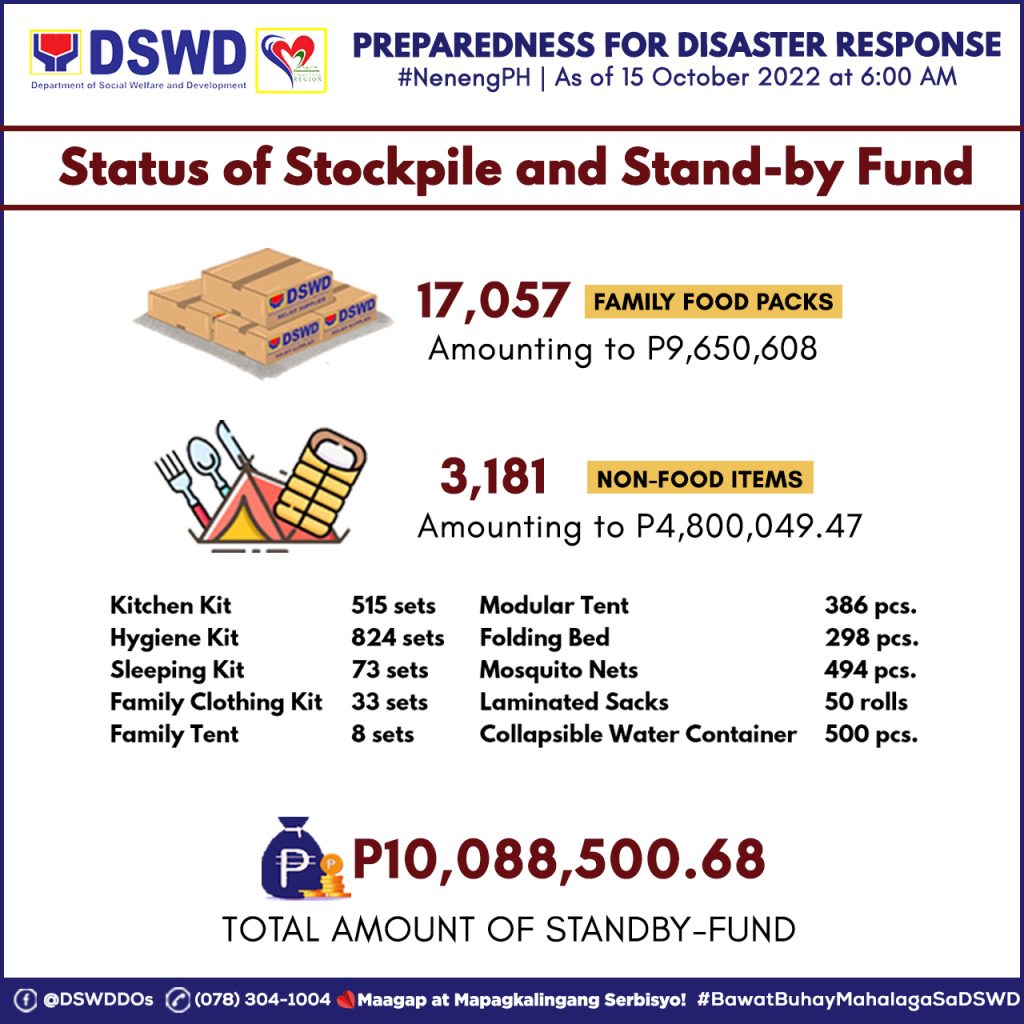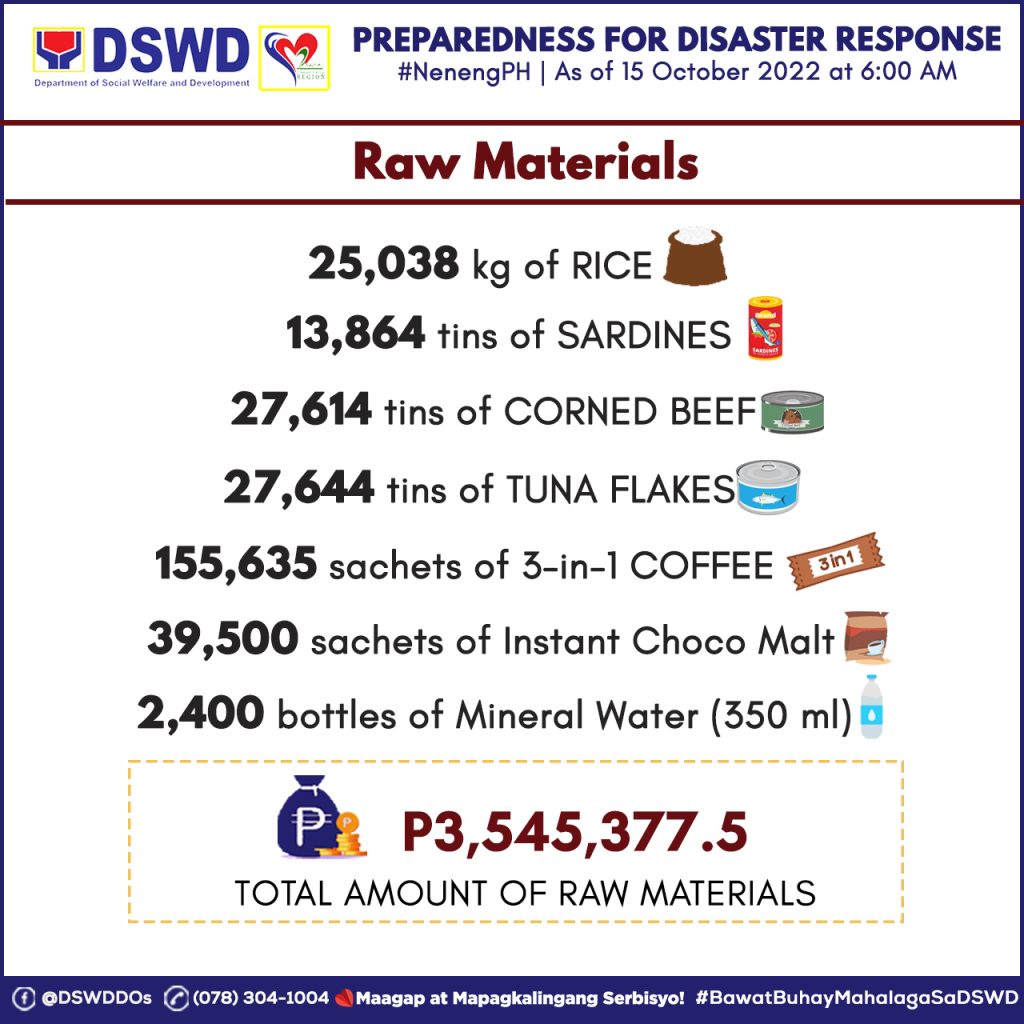 *** Disaster Preparedness Update as of 14 October 2022 @ 10AM ***