September 19, 2018 – The Field Office, headed by OIC-Regional Director Lucia S. Alan, has started doing field visits to the affected families in different evacuation centers throughout the province of Cagayan.
The field visits are being done to assess the condition of evacuees and the evacuation centers where they stay. DSWD is mandated to ensure that evacuation centers are well equipped to cater to the immediate needs of evacuees.
As part of this endeavor, OIC Alan yesterday visited the municipality of Amulung, Cagayan where 584 families composed of 2,069 individuals were affected by Typhoon Ompong.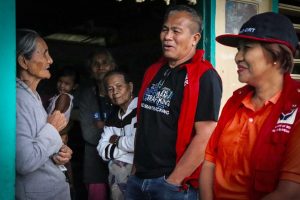 "We were able to preposition 300 family food packs here before the typhoon. We want to make sure that the evacuees received the assistance that the field office gave as well as to know their situation here," OIC Alan said.
Lola Dolores Fiesta, 81, an evacuee presently staying in an evacuation center in Amulung East Central School, said that she felt happy and important because she merited a visit from the field office.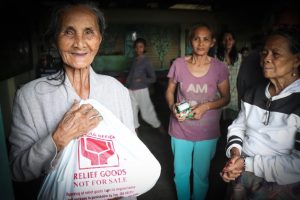 "Agyaman nak ti DSWD ti parabur nga indanun da dituy. Dakkel nga banag iti relief goods kadakami nga nadangran, (I am thankful for the assistance that DSWD gave. The relief goods given will really help us who were affected)" lola Dolores said.
The field office will continue to do field visits especially to the towns adjacent to Baggao, Cagayan where Typhoon Ompong made landfall at 1:40 am last September 15, 2018. ### by: Chester Carlo M. Trinidad, with a report from Melisen A. Taquiqui, Social Marketing Unit